New Smyrna Beach at a Glance:
New Smyrna Beach is, in fact, a beach town, with all the natural enticements that term implies: 17 miles of sandy coastline, a laidback and friendly atmosphere, and surfing, fishing, and boating opportunities galore. But New Smyrna Beach is also a town that defies easy categorization. Though parks and water recreation might draw you here initially, this is a place where culture and the arts are woven into the fabric of everyday life. It's also where you'll find a culinary scene marked both by internationally recognized chefs and seafood shacks that have been favored by locals for decades.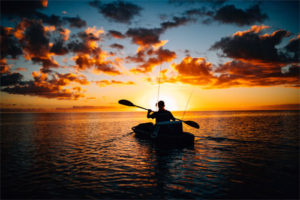 So, yes, come for the beaches, and the surf, and the easy welcomes that greet your return, but stay a while to explore everything else New Smyrna Beach has to offer. New Smyrna Beach lays claim to the best Florida offers: Excellent backwater and offshore fishing, golf, historical sites, cultural events and eclectic shopping and dining experiences along historical Flagler Avenue and Canal Street. The business community is thriving, with companies including Epic Aviation and specialty manufacturers that call New Smyrna Beach home. The current population is 25,796.