Beachfront Homes For Sale in New Smyrna Beach | Oceanfront Real Estate | Waterfront Houses and Condos
Search for beachfront real estate using the most up-to-date tools available to consumers!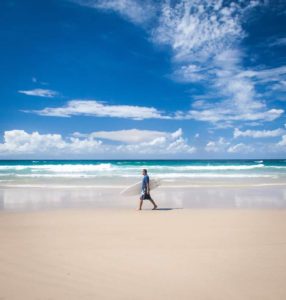 New Smyrna Beach has some of the best oceanfront real estate opportunities in all of Florida. Known for it's pristine coastline, NSB offers all the amenities of a beachfront town but without all the hustle and bustle.
Browse all the available homes for sale beachside in New Smyrna Beach using the map below, or for an advanced search of NSB click here. Ready to see one of these houses in person? Contact Team Lentine to get started.
---
Sorry we are experiencing system issues. Please try again.
---
Waterfront Real Estate Options in New Smyrna Beach, FL
New Smyrna Beach, located on the east coast of Florida, is known for its beautiful beaches and picturesque waterfront properties. Here are some of the waterfront real estate options available in New Smyrna Beach:
Oceanfront properties: New Smyrna Beach has miles of pristine, sandy beaches, and many oceanfront properties with stunning views of the Atlantic Ocean. You can choose from a variety of homes, condos, and townhouses that are located right on the beach, and enjoy easy access to the ocean for swimming, surfing, and other water activities.
Riverfront properties: In addition to the ocean, New Smyrna Beach is also home to the Indian River Lagoon, a vast estuary that provides ample opportunities for boating, fishing, and wildlife watching. Riverfront properties offer easy access to the water and breathtaking views of the lagoon, and may include private docks and boat slips.
Canal-front properties: Many homes in New Smyrna Beach are situated on canals that connect to the Indian River Lagoon. These properties offer the best of both worlds, with access to the lagoon for boating and fishing, as well as the convenience of having your own private dock and boat slip.
Intracoastal Waterway properties: The Intracoastal Waterway is a popular route for boaters traveling up and down the East Coast, and New Smyrna Beach has several properties that are located on or near the waterway. These homes offer easy access to the water and stunning views of passing boats and yachts.
Whether you're looking for a primary residence, a vacation home, or an investment property, New Smyrna Beach offers a wide range of waterfront real estate options to choose from. It's important to work with a local real estate agent who can help you find the property that best meets your needs and budget.